64 = 65 Geometry Paradox
-
Back to the Geometry Puzzles
Where does the hole in second triangle come from (the partitions are the same)?
The same principle - moving the same parts - allows creating objects 64, 65 and 63 squares big. This geometric fallacy is also known as '64 = 65 Geometry Paradox'.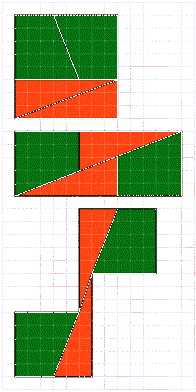 This old topic is locked since it was answered many times. You can check solution in the Spoiler below.
Pls visit New Puzzles section to see always fresh brain teasers.