When Davey and the boys burst into Morty's last night, they found
Alex over in the corner, scribbling on a sheet of paper. Wonder what
he's up to tonight, said Jaimie. I'm almost finished, came the reply,
pour me an O'Doule's and I'll be right over.
Now, I know this infinity stuff scares the b'jesus outta you boys,
so I promise to stay away from it, at least for tonight.
It's a simple puzzle, really. Ya know how some words
start or
end
with the sound of a number? Well here's 16 of them.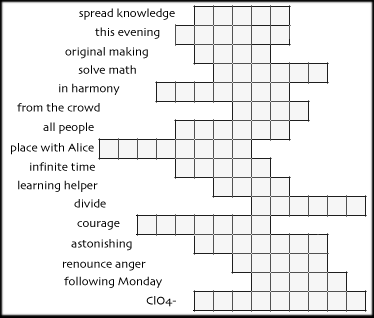 For example the word
GREAT
might be represented as
[G][R][8]
.
You get the idea. So there's
sixteen
numbers here, but when
you've found them, that's only part of it.
The real puzzle is what to do with them afterward.
Ya know how I don't like to give all that many clues, but I will
say this:
16 = 4 + 4 + 4 + 4
.
When you've figured that out, you'll have a single number,
and as promised, it won't be infinity. I'd stand on my head
before going there again. At least for tonight.

Tell me the single number, and you win.
Edited to clarify the "number sounds" either begin or end the word.