Hello,
Tilt Mazes V2 is a logical puzzle game in which you must move a ball through a maze and collect one or more squares (goals) to win.
The challenge is to find the ideal path with minimum steps and solve the maze with a minimum amount of time. Tilt Mazes V2 has actually 27 mazes to solve by moving balls thanks to accelerometer sensor or by touching screen like you prefer.
Tilt Mazes V2 is the sequel of the open source game Tilt Mazes published in 2009 under MIT License. Original source code is available here :
http://code.google.com/p/tiltmazes
. It fixes some bugs from the old game (orientation problem, ...) and add some features (timer, leaderboards, achievements, customize UI, ...). It's also planned to add new mazes for next release.
The game lets you to share your scores with others players around the World thanks to Google Play Games integration for Leaderboards and Achievements.
Some screenshots :
* Home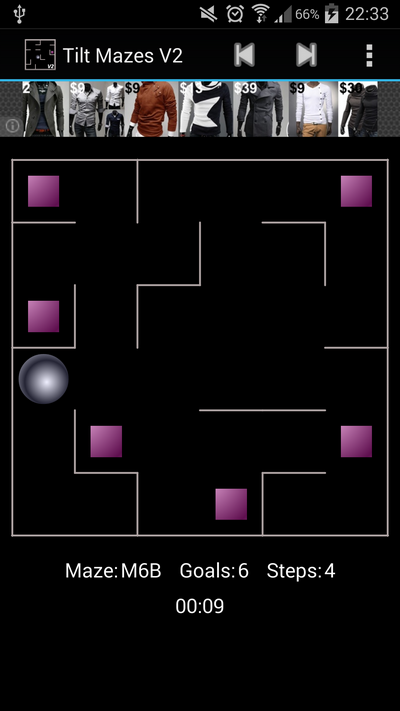 * Menu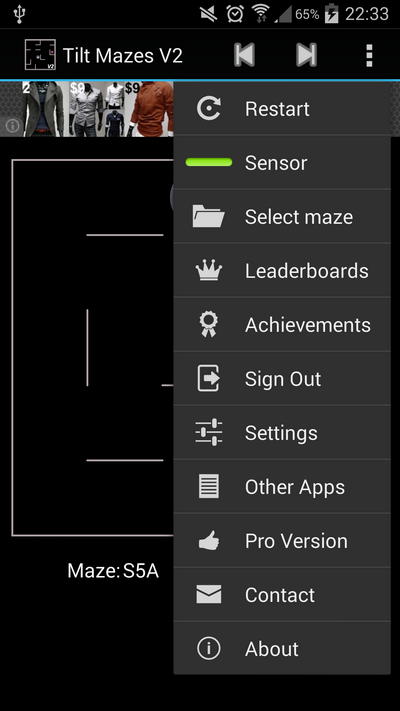 * Select your maze (27 are available)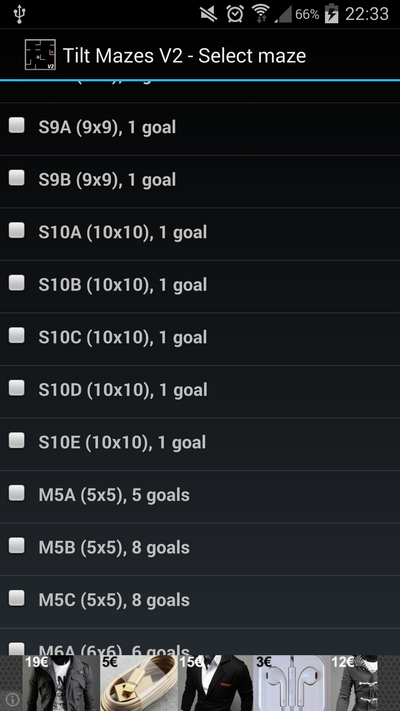 * Leaderboards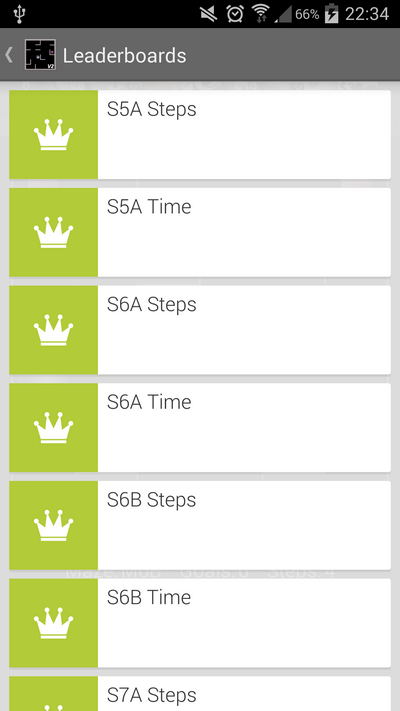 * Achievements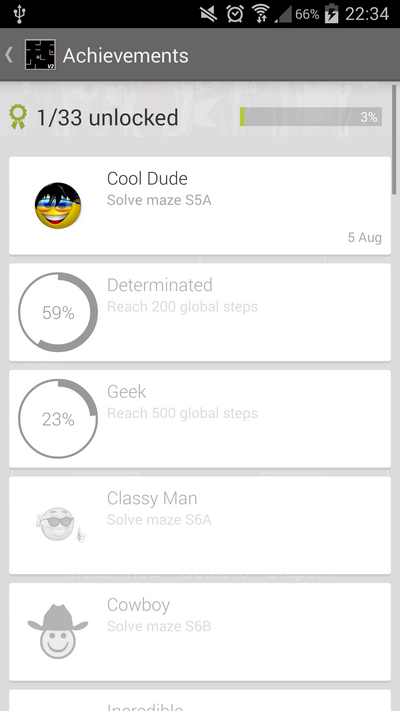 * Settings let you customize game UI
I wait your feedbacks and your ideas to improve the game.
Thanks.
Sylvain